There's so much out there right now about PUFA's aka polyunsaturated fatty acids. I'm not here to dive into all that, there are so many people that do it so well. However, I wanted to share about a skincare company I found that is committed to a fully saturated, PUFA-free skin care line.
I recently heard the founder talk about hemp seed oil and how the seeds are supposed to make new plants and it struck something within me...like yessss, that's what seeds are for!
The company I found is called Kossma Beauty and the founder, Stephanie, does deep dives into the products and her process on Instagram often, and is super entertaining! Here are some of her products I've tried so far:
Pre-cleanse - this is made for taking off makeup. It is so silky smooth! I think of it as taking off the first layer of gunk.

Shea Nilotica - organic & heirloom, this was my first experience with pure shea (at least the first that wasn't rock hard). It's so silky!

Pure Tallow Balm - there are a lot of tallow balms out there right now, but she infuses resins in this one with Colorado beeswax. It comes in a deodorant style swirl-up stick, which makes it easy to apply. I used this on some overexposed sun skin (which is rare for me with all that butter I eat, haha) and it was so soothing.

Marshmallow Malva Toner - I've never experienced a toner that didn't sting! I love the ingredients in this...check out this list: Organic USA distilled frankincense hydrosol, ECOcert marshmallow extract, ECOcert malva flower extract wildcrafted in the swiss alps. How good does that sound?! I spray this directly on my face after I get out of the shower!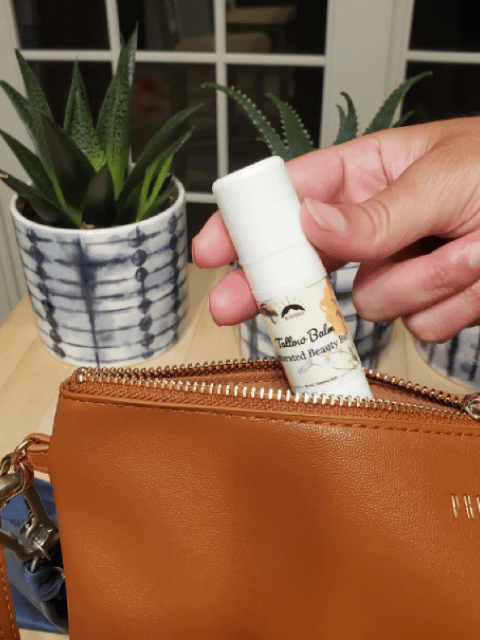 For the full Kossma Beauty Method and the rest of her product SKUs, check her website and use my code to save on your purchase: SATIATEDBLONDE. And as always, #getsatiated